Give something quite unexpected!
A one-of-a-kind experience at Le Marché Restaurant in Karlovy Vary
At Le Marché Restaurant, you may purchase gift vouchers either in person or via e-mail: info@le-marche.cz. We issue vouchers in the lowest value of CZK 500 and then CZK 500 (CZK 1,000, CZK 1,500, CZK 2,000, etc.).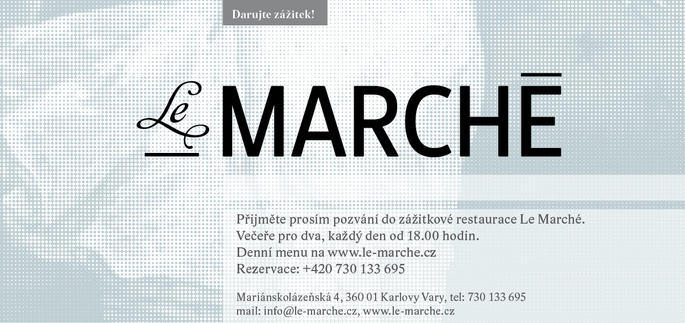 Voucher Use Terms and Conditions:
The vouchers are valid for 1/2 year from the date of purchase
Vouchers not used within this period will expire without any entitlement to replacement or refund
The restaurant accepts only vouchers containing the date of purchase, along with the stamp and signature of the restaurant
Vouchers are non-returnable/non-exchangeable in the event of loss, damage or theft
Each voucher may be used for a single transaction, any remaining unused amount is not exchangeable for cash or other vouchers and is automatically forfeit
Tables at Le Marché Restaurant need to be reserved in advance.